Welcome to The Catholic Cemeteries Association
In our Catholic cemeteries, we, the living members of the Church, gather to pray for those who have gone before us and to reflect on the great promise of "the resurrection of the body and life everlasting." We have great confidence that one day we will be reunited with our deceased loved ones. All those baptized in the faith share in this great promise. Catholic cemeteries are visible signs of Christ's promises to His Church and of our unwavering hope in the fulfillment of those promises.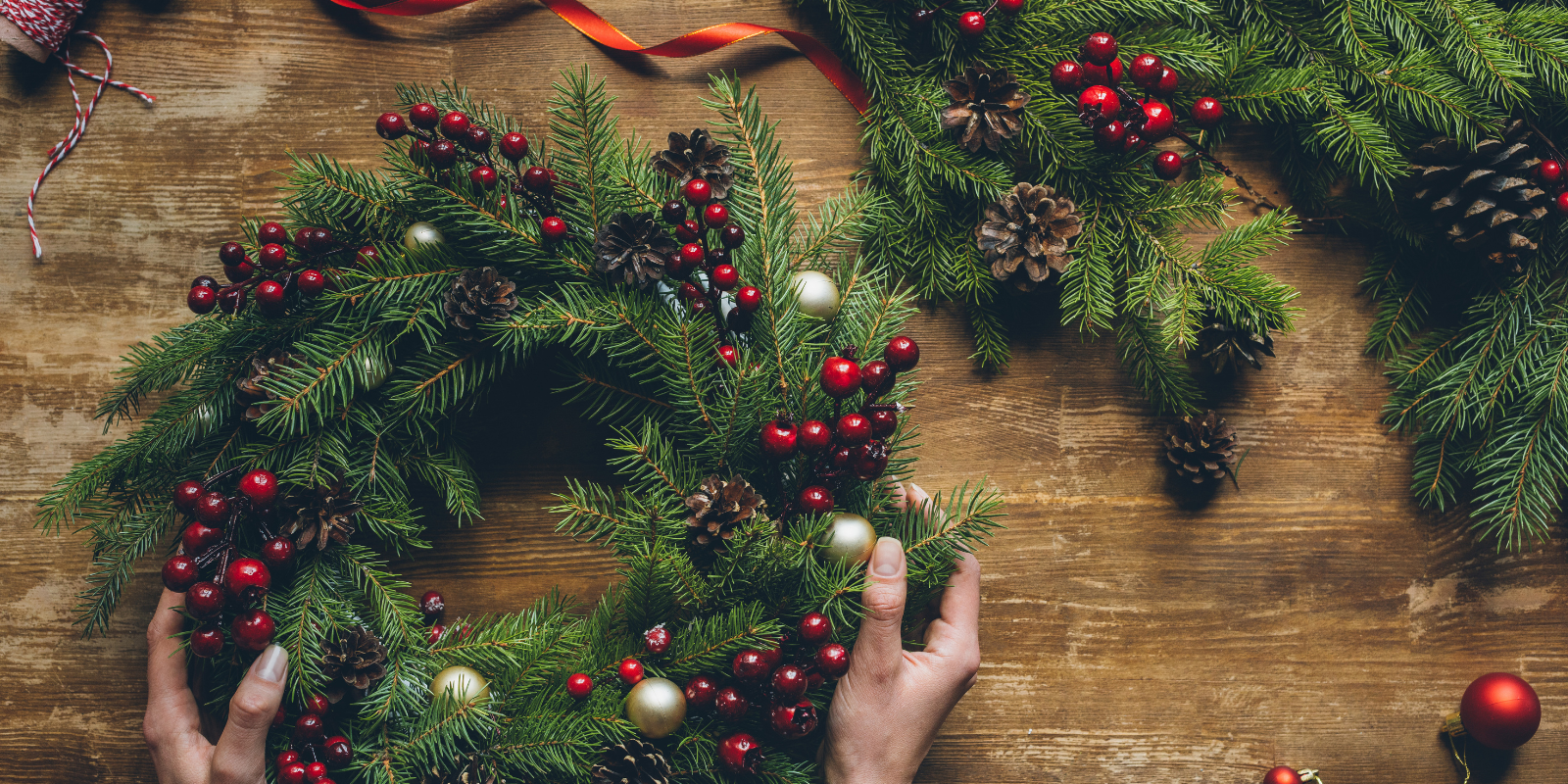 Our Christmas Wreath Program closes Wednesday, December 6 at 12 PM.
Choose from 6 different festive wreath and flower arrangements for your loved one, including our new Flocked Cross! To place your order, visit our how-to page or use our Find a Loved One feature.
Weather permitting, all orders will be placed by Christmas. A permanent case is required for the crypt/niche front placement. If you do not currently have a permanent vase, please call or visit us for more details. All orders must be placed by December 6th for Christmas placement. All holiday decorations will remain on the grave, crypt, or niche front until Feb. 29th, 2024.
Click to See Important COVID-19 Information
The Catholic Cemeteries Association remains committed in providing the essential service of burying the dead. In light of the current events relating to the COVID-19 virus and concern for the health and safety of all of our employees and families, The Catholic Cemeteries Association will be administering the following changes to our burial procedures:
Effective Monday June 28, 2021, committal services may be accommodated within one of our chapel mausoleums or at graveside. Please know that face coverings are optional for fully vaccinated individuals, however, individuals who are not fully vaccinated are required to wear a face covering and practice social distancing regardless of where the committal takes place.
For COVID 19 Burials / Entombments:
Mausoleum Entombment – Committal to take place outside the mausoleum. Casket will then be wrapped with standard mausoleum protection prior to entering the building. Once the entombment has been completed family may enter the mausoleum.
Ground Burial – Committal prayers may be conducted at roadside. Attendees will then be asked to remain and witness from their cars during the burial process. Once the burial has been completed and cemetery workers have departed, family may proceed to the gravesite if desired.
Mausoleums are available for visitation, however, individuals who are not fully vaccinated are required to wear a face covering and practice social distancing. Thank you for your patience.
Follow us to stay updated.
"My family and I were very impressed by the care and compassion we received in a difficult time. I am so glad we made our funeral plans in advance. It really does make it easier to have in place the wishes of the deceased."Jean F.
"I was very satisfied with your service. Everyone was helpful, courteous and sympathetic. Thank you for your prayers and kind expression of sympathy."Maxine S.
"The service your company provided was flawless and really helped me."Tina M.