Queen of Heaven Catholic Cemetery
Queen of Heaven's Story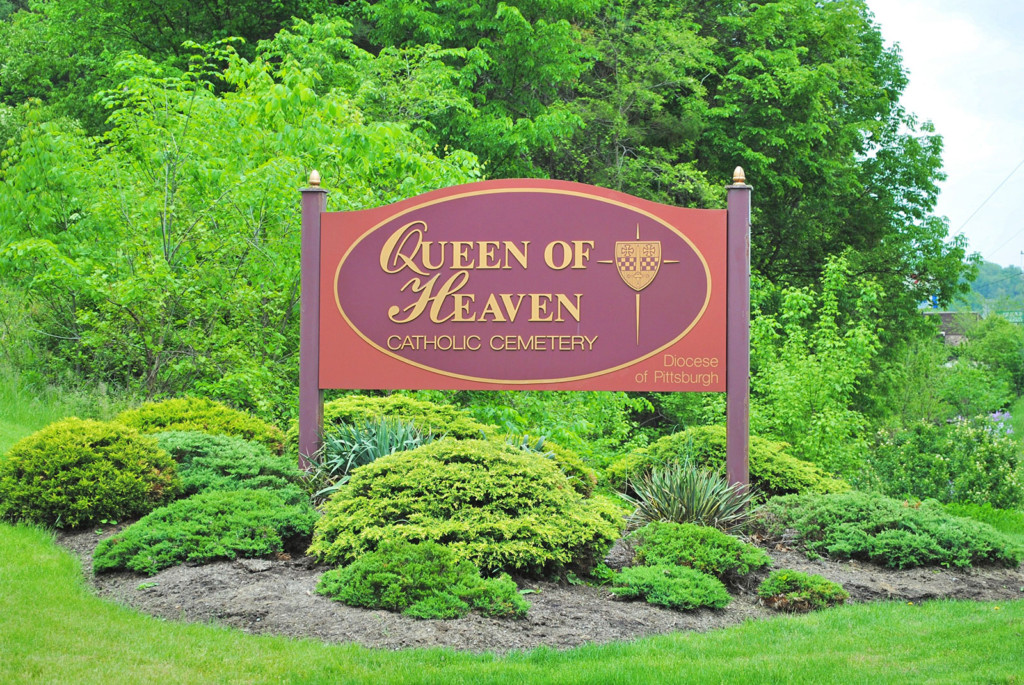 Queen of Heaven Cemetery, Peters Township, was established in 1955 and consecrated on May 16, 1957, by
Bishop Dearden.
This cemetery serves Catholic families in the South Hills of Pittsburgh and in portions of Washington County. Encompassing 195 acres, Queen of Heaven is the largest cemetery developed exclusively by The Catholic Cemeteries Association.
The cemetery has the distinction of having three beautiful chapel mausoleums. Queen of Heaven Chapel Mausoleum was dedicated on June 28, 1981, by Bishop Vincent M. Leonard. Notre Dame Chapel Mausoleum was dedicated on October 26, 1997, by Bishop Donald Wuerl, and finally, Mary, Mother of the Church Chapel Mausoleum was dedicated November 2, 2008 by Bishop David A. Zubik.
St. Stephen Columbarium available!
The St. Stephen Columbarium in Queen of Heaven has niches available. For more information, contact us!
Contact Us
Queen of Heaven Catholic Cemetery & Mausoleum
2900 Washington Road
McMurray, PA 15317-3278
Phone: 724-941-7601
Email: queen@ccapgh.org
Office Hours
Monday-Friday: 9 AM – 4 PM
Saturdays and Holidays: 10 AM – 2 PM
Cemetery open dawn to dusk.
Visit This Cemetery
2900 Washington Road, McMurray, PA 15317-3278