Good Shepherd Catholic Cemetery
Good Shepherd's Story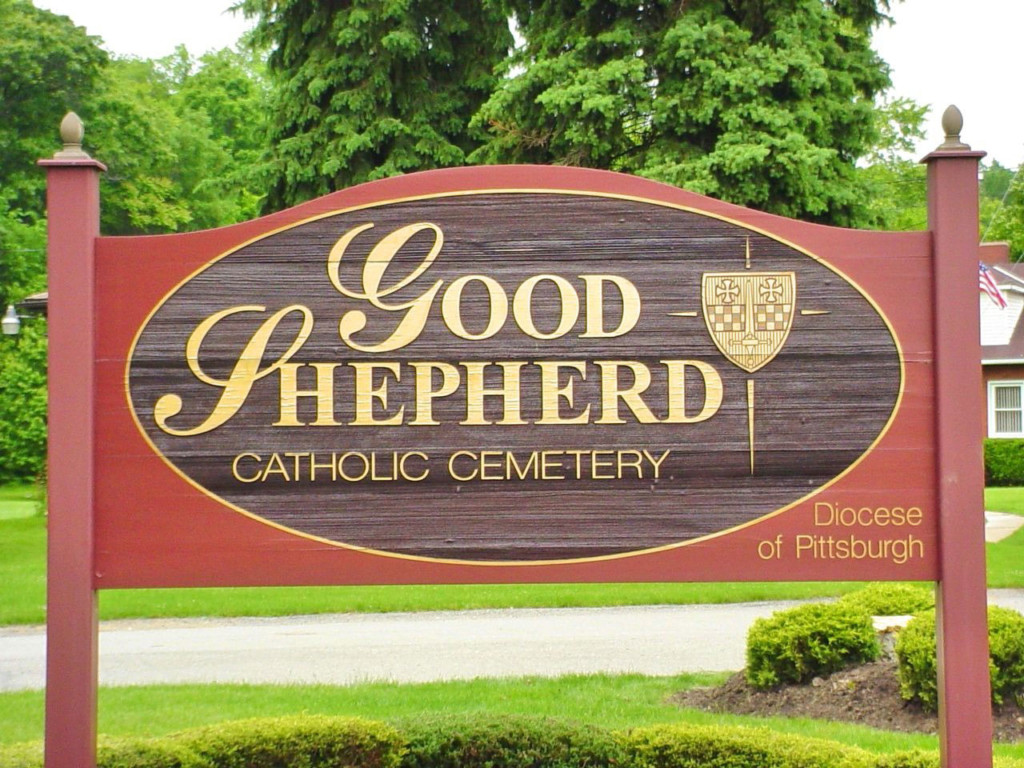 Established in 1965, Good Shepherd Cemetery, Monroeville, serves the region of eastern Allegheny County. Today this 186-acre cemetery includes a large garden crypt development. Beautiful shrines are located throughout the cemetery, providing inspiration and the consolation of our faith to all who visit.
Contact Us
Good Shepherd Catholic Cemetery & Mausoleum
733 Patton Street
Monroeville, PA 15146-4530
Phone: 412-824-0355
Email: goodshepherd@ccapgh.org
Office Hours
Monday-Friday: 9:30 AM – 4 PM
Saturdays and Holidays: 10 AM – 2 PM
Cemetery open dawn to dusk.
Visit This Cemetery
733 Patton Street, Monroeville PA 15146-4530