Holy Savior Catholic Cemetery
Holy Savior's Story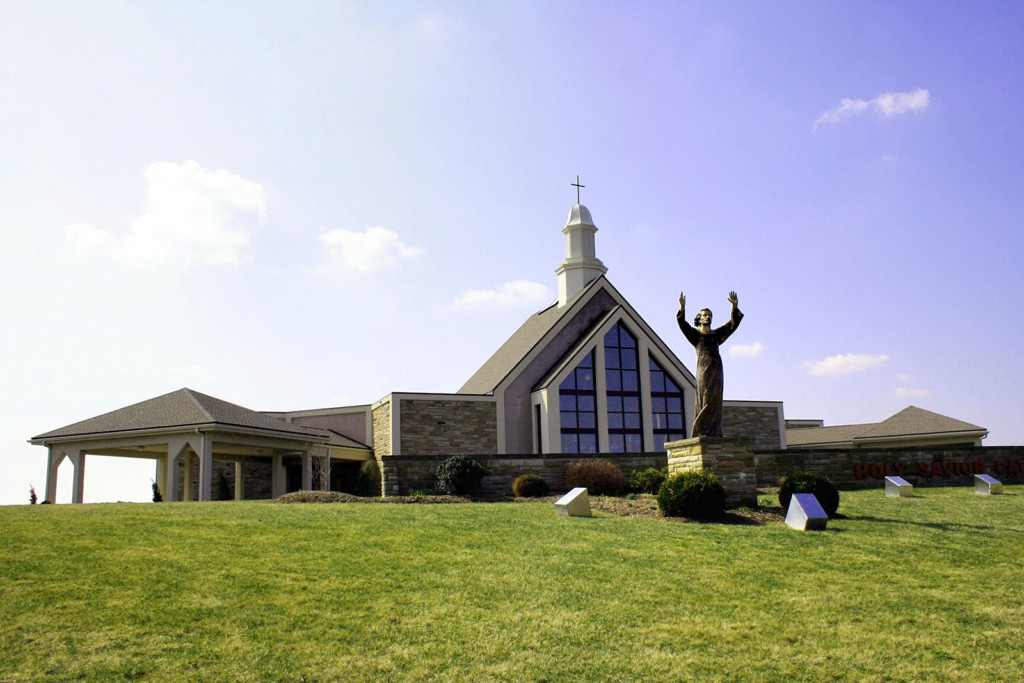 The newest diocesan cemetery is Holy Savior Cemetery, Gibsonia. In 1992, The Catholic Cemeteries Association purchased a 120-acre tract of land in Pine and Richland Townships that for more than a century was the FarVue/Kennedy dairy farm. Development for this cemetery began in late 1996. The cemetery was dedicated June 8, 1997 by Bishop David A. Zubik. Bishop Zubik also dedicated the Holy Savior Chapel Mausoleum on November 26, 2005.
Holy Savior Cemetery is the only cemetery with a green burial option. This section is named Saint Francis of Assisi Green Burial Section, in honor of the saint's love of creation and all natural things.
Green Burial at Holy Savior
We are excited to announce the opening of the new private estate lots at Holy Savior Catholic Cemetery. Phase 1 of this project includes 7 private estate lots containing a total of 120 graves. We used natural building materials such as limestone, boulders and holly bushes to edge each lot along with the natural grass center walkway. These design elements complement the near by Saint Francis of Assisi Green Burial section and gazebo.
Holy Savior Chapel Mausoleum
Construction for the 2nd phase of the existing mausoleum has begun! The new addition will have restroom facilities and include 1010 crypt spaces and 456 niche spaces for cremation.
Contact Us
Holy Savior Catholic Cemetery & Mausoleum
4629 Bakerstown Road
Gibsonia, PA 15044-8993
Phone: 724-625-3822
Email: holysavior@ccapgh.org
Holy Savior Catholic Cemetery was featured in the December issue of 228 Corridor Neighbors Magazine! See below for this very special article.
Visit This Cemetery
4629 Bakerstown Road, Gibsonia, PA 15044-8993