St. Mary Catholic Cemetery
St. Mary's Story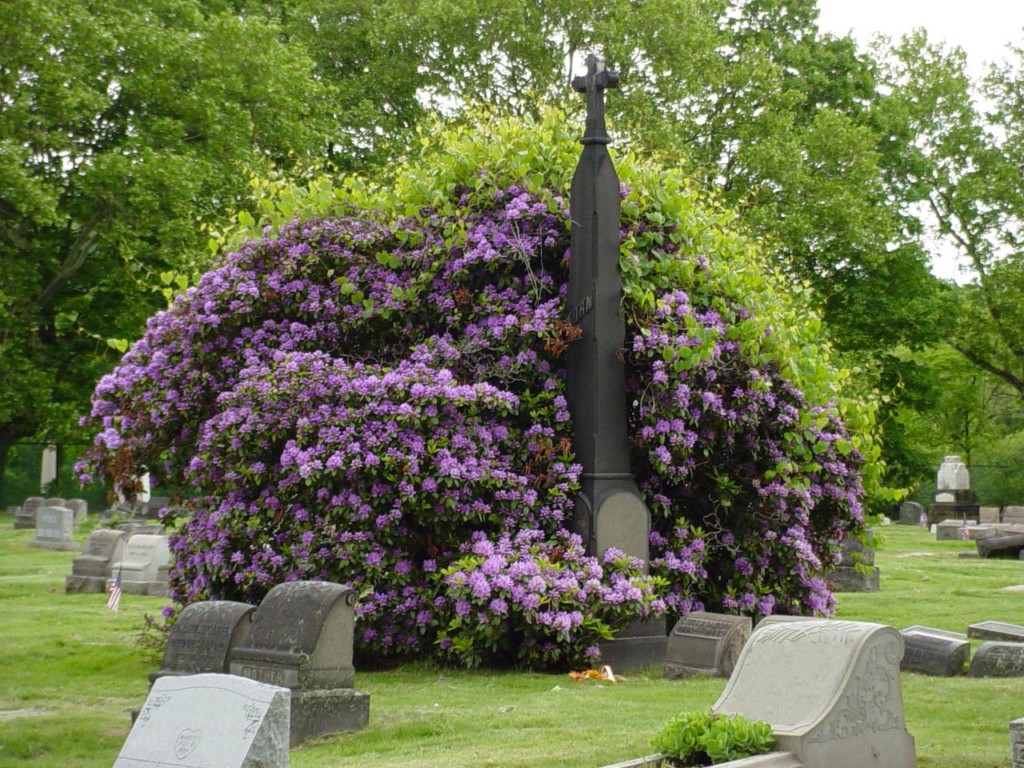 St. Mary Cemetery, at 45th and Penn Avenues in the Lawrenceville section of Pittsburgh, was incorporated in 1849, a mere six years after the founding of the diocese. At that time, there were two parish cemeteries also in existence: one near the first St. Patrick's Church, which stood where the Pennsylvania Railroad Union Station was eventually built; and St. Paul's Church at Grant Street and Fifth Avenue, which established a parish cemetery on Boyd's Hill, near Mercy Hospital.
A document in the diocesan archives, which provides a brief, partial history of Catholic cemeteries, quotes a Father Lambing as saying: "The cemetery attached to St. Patrick Church and that on Boyd's Hill near Mercy Hospital … became so crowded and so within the limits of the fast expanding city, that it became necessary to purchase more extensive grounds at a distance from the city. To this end, the present St. Mary Cemetery was purchased in 1849 at a cost of $20,000."
Over time, as Mercy Hospital expanded, all bodies interred in the Boyd's Hill parish cemetery were transferred to St. Mary Cemetery. All those buried in St. Patrick parish cemetery also were eventually transferred to St. Mary Cemetery.
Bishop Michael J. O'Connor had commissioned James S. Devlin, a civil engineer, to select and lay out the property for this first diocesan cemetery. Afterwards, Mr. Devlin was appointed by the Board of Managers as secretary, treasurer and superintendent. He administered both St. Mary Cemetery and later Calvary Cemetery until his death in 1894. His son, James A. Devlin, succeeded him.
Today, St. Mary Cemetery is a 44-acre tract of land immediately adjacent to the new Childrens Hospital. All records from this cemetery are now housed at Calvary Cemetery, Pittsburgh, and all administrative functions take place at the Calvary Office as well.
Contact Us
St. Mary Catholic Cemetery
c/o Calvary Cemetery
718 Hazelwood Avenue
Pittsburgh, PA 15217-2807
Phone: 412-421-9959
Email: stmary@ccapgh.org
Visit This Cemetery
Penn Avenue & 45th Street, Pittsburgh PA 15201