St. Joseph Catholic Cemetery
St. Joseph's Story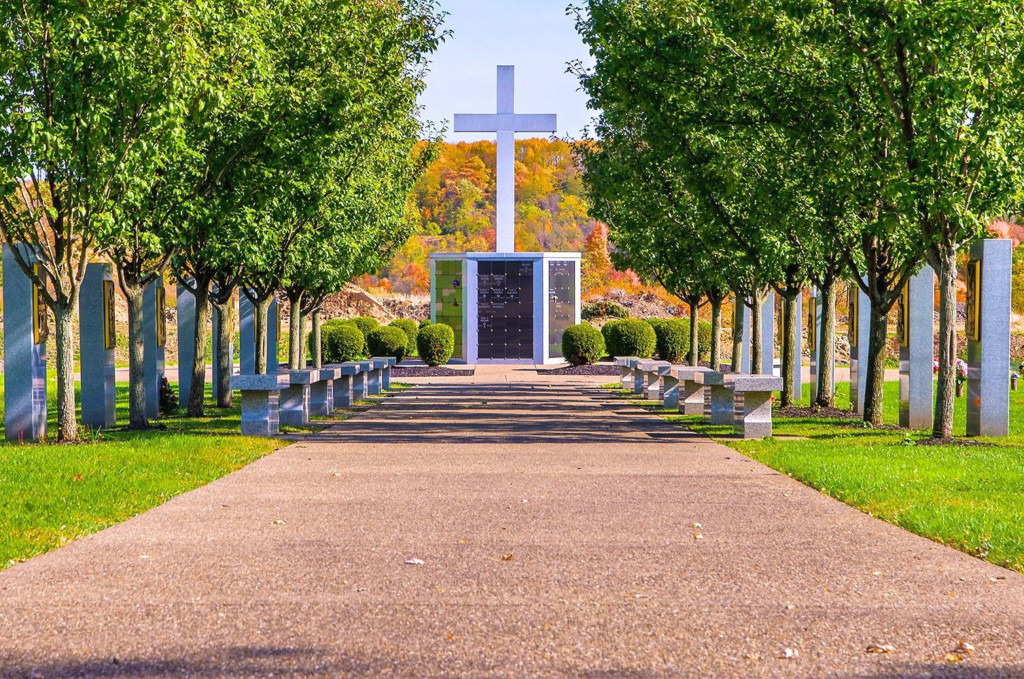 "Old" St. Joseph Cemetery on Coursin Street, McKeesport, was originally the cemetery for St. Peter Parish. Burials in this six-acre cemetery began in 1865 and continued through the 1950s. Tragically, all records for this cemetery were later lost in a fire. This cemetery no longer accepts burials, but The Catholic Cemeteries Association continues to maintain the property.
The 40-acre "New" St. Joseph Cemetery, North Versailles, was incorporated in 1866 as an extension of the existing cemetery. These two cemeteries remained under the direction of St. Peter Parish in McKeesport until September 30, 1985, when they became part of The Catholic Cemeteries Association. A community mausoleum was added to New St. Joseph Cemetery in 1980 and two garden crypt buildings were added in 1994 and 1996.
Contact Us
St Joseph Catholic Cemetery & Mausoleum
1443 Lincoln Highway
North Versailles, PA 15137-2448
Phone: 412-823-9111
Email: stjoseph@ccapgh.org
Office Hours
Monday-Friday: 9:30 AM – 4 PM
Saturdays and Holidays: 10 AM – 2 PM
Cemetery open dawn to dusk.
Visit This Cemetery
1443 Lincoln Highway, North Versailles, PA 15137-2448