Sacred Heart Catholic Cemetery
Sacred Heart's Story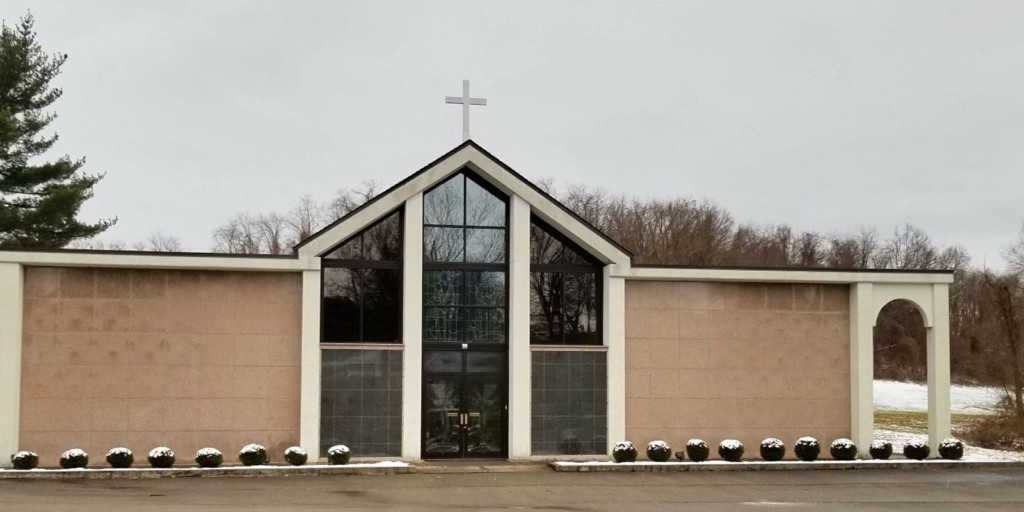 On June 26, 1960, Bishop John J. Wright consecrated Sacred Heart Cemetery. This 119-acre cemetery serves the Monongahela/Charleroi areas. A striking, 13-foot tall granite statue of the Sacred Heart graces the entrance to this cemetery, which today includes a chapel mausoleum dedicated to the Sacred Heart.
Pre-Construction Sales Underway!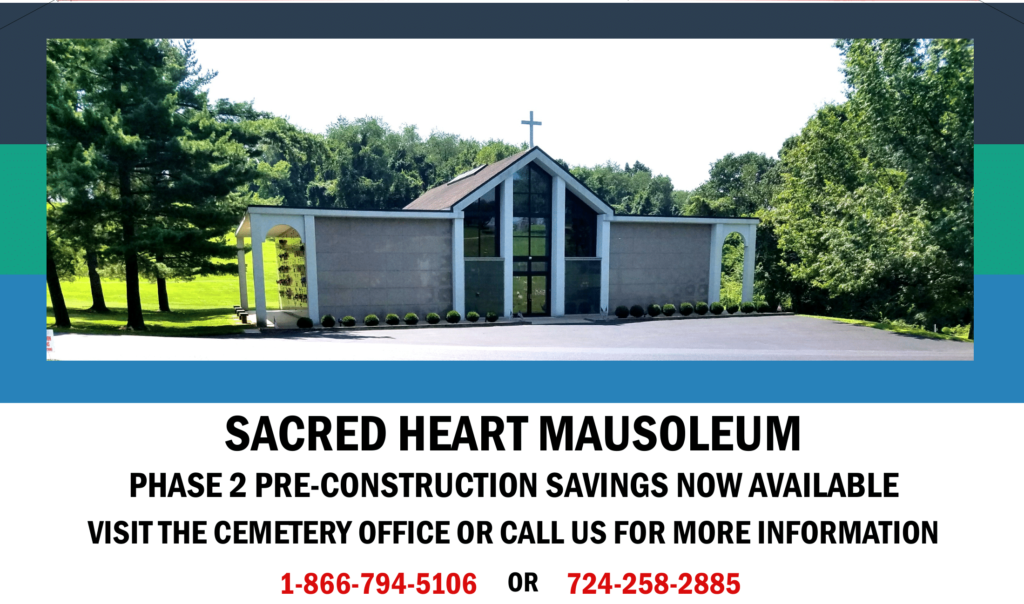 Contact Us
Sacred Heart Catholic Cemetery & Mausoleum
97 Sacred Heart Road
Monongahela, PA 15063-9605
Phone: 724-258-2885
Email: sacredheart@ccapgh.org
Office Hours
Monday-Friday: 9 AM – 3:30 PM
Saturdays and Holidays: 10 AM – 2 PM
Cemetery open dawn to dusk.
Visit This Cemetery
97 Sacred Heart Road, Monongahela, PA 15063-9605