All Saints Catholic Cemetery
All Saints' Story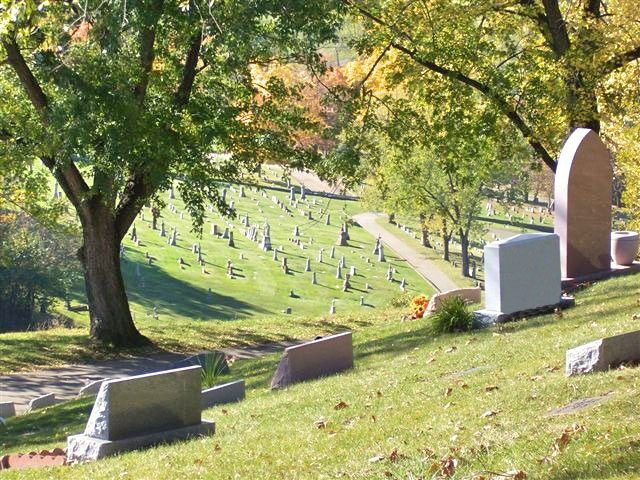 St. Joseph and St. Thomas Parishes, Braddock, opened adjoining cemeteries in 1883. In 1911, the two cemeteries merged and were incorporated under the name of "Braddock Catholic Cemetery," totaling 65 acres. The diocese assumed the management of this cemetery in 1927.
In 1997, Bishop Donald Wuerl renamed the cemetery All Saints Catholic Cemetery. Garden crypts were added in 1999.
St. Thomas the Apostle Garden Mausoleum
We are excited to announce the opening of the new St. Thomas the Apostle Garden Mausoleum! This beautifully designed Garden Mausoleum contains 770 Crypt spaces and 480 Niche spaces for cremated remains. Contact us for more information and mausoleum availability.
Contact Us
All Saints Catholic Cemetery & Mausoleum
1560 Brinton Road
Pittsburgh, PA 15221-4899
Phone: 412-271-5950
Email: allsaints@ccapgh.org
Visit This Cemetery
1560 Brinton Road, Pittsburgh PA 15221-4899